What can you do with Zapier and Glitterly?
With Zapier you get automation superpowers. You can connect over 2,000+ apps with each other. This means that the world is your oyster.
You can generate customised images with data / text / images from Twitch, Google sheets, Shopify, tweets etc. And then post that image to Instagram, Slack, add it to your next Mailchimp email campaign, or add it to your Buffer queue.
1. Select a Glitterly template
Select the Tweet template from the Glitterly dashboard. If you want, you can create a new blank template or click Edit template to edit to customise this template in the editor.
In Glitterly, the text / images / items on the template are dynamic and can be changed with data from e.g. Zapier.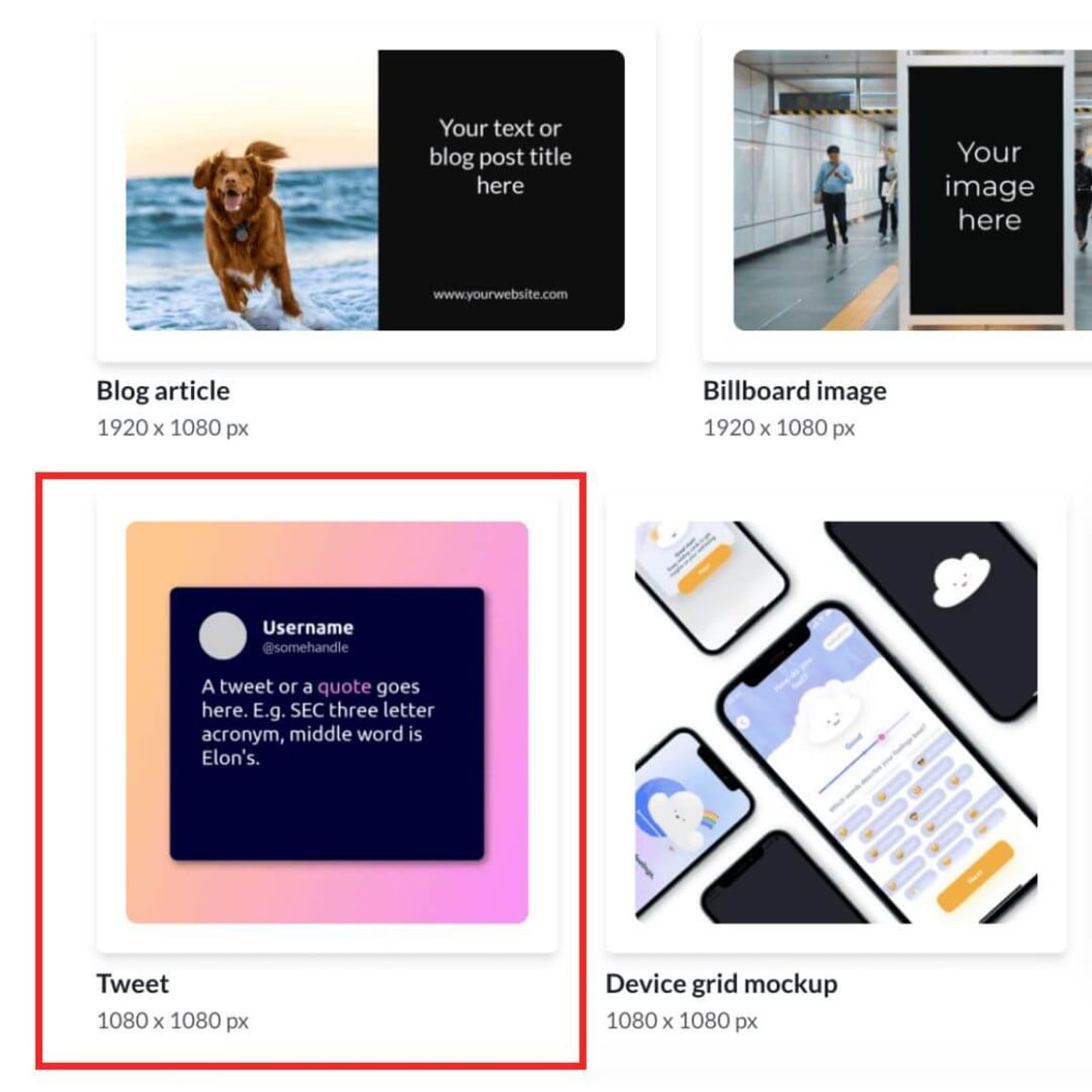 2. Connect Twitter with Glitterly
Let's connect Twitter with Glitterly in a new Zap. Go to Zapier and click "Create Zap" and choose Twitter as the Zap trigger. From Twitter, select "User Tweet" as the Trigger event.
Every time a user Tweets this Zap will happen.
Type in the Twitter username, which is elonmusk for this tutorial.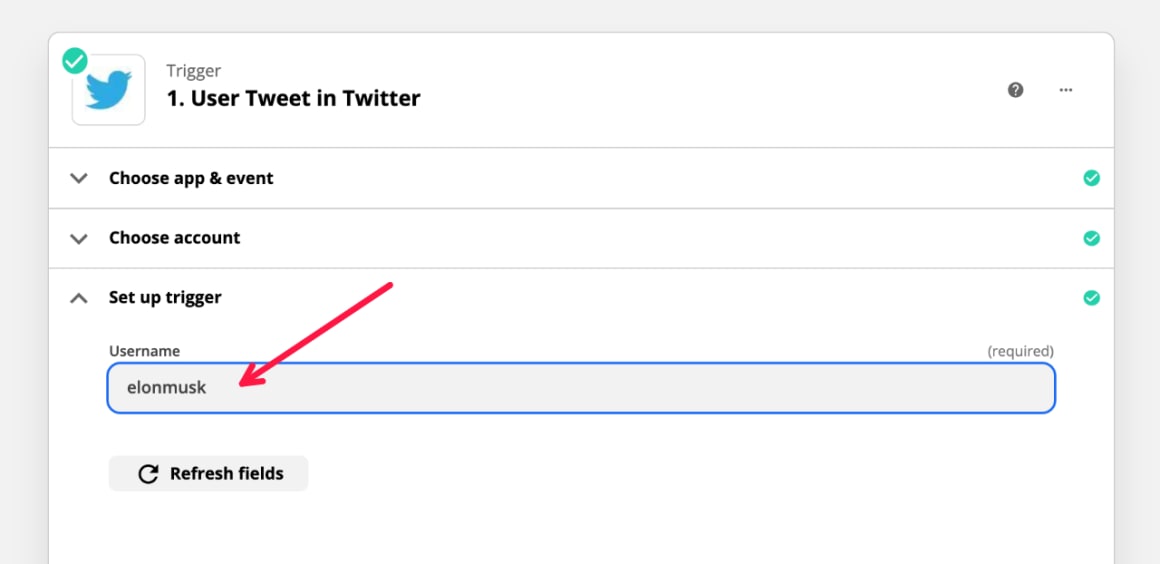 Add Glitterly as the next action step in the Zap, and select "Create Image" as the action.
3. Select your Glitterly template
Here you'll see a list with all your templates in Glitterly. The template we want is the Tweet template we selected in step 1 - select it from this dropdown menu.

The Tweet template has 4 layers that we'll change with the data we get from Elon Musks new tweets:
Profile Image
Username
Handle
Tweet Or Quote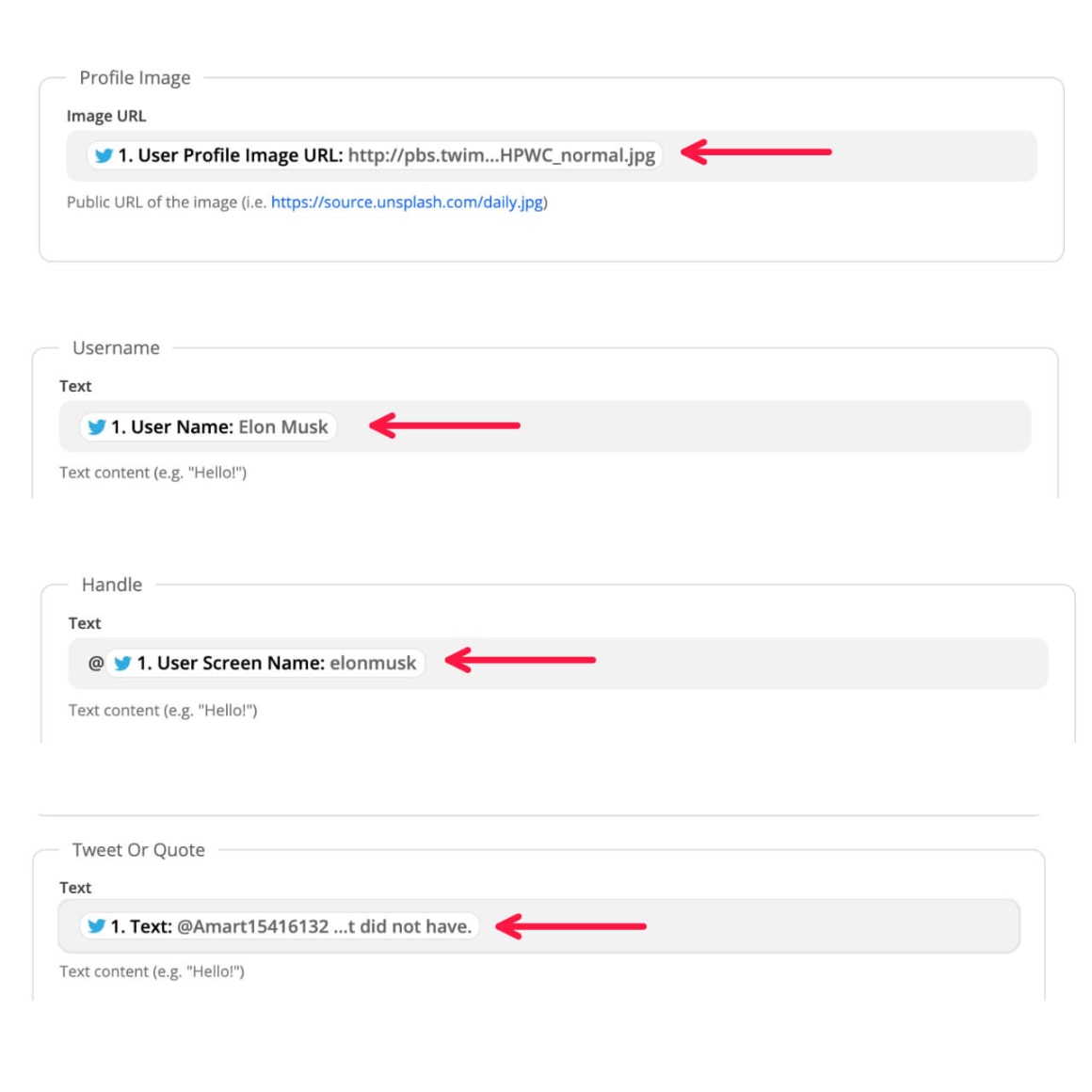 4. Create your first image
First we can test that the our Zap is working as expected. Click test and review and Glitterly will create an image.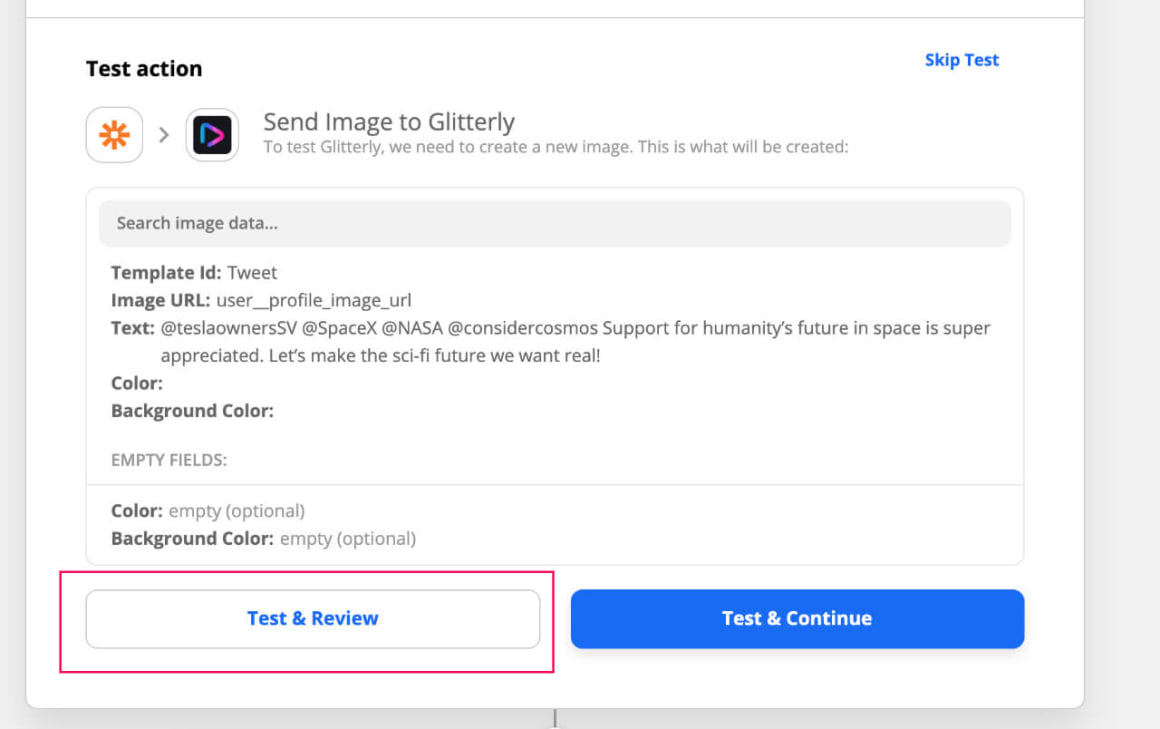 From here you can see the url image you created. Copy it and paste this url in a new browser tab to see your image.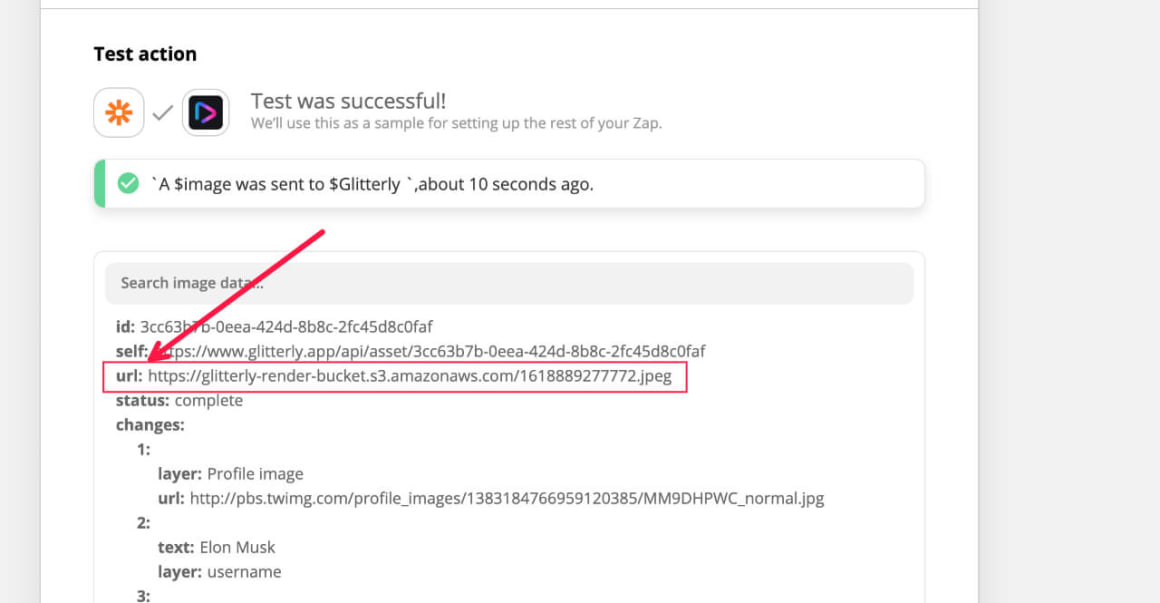 Tada, our image result: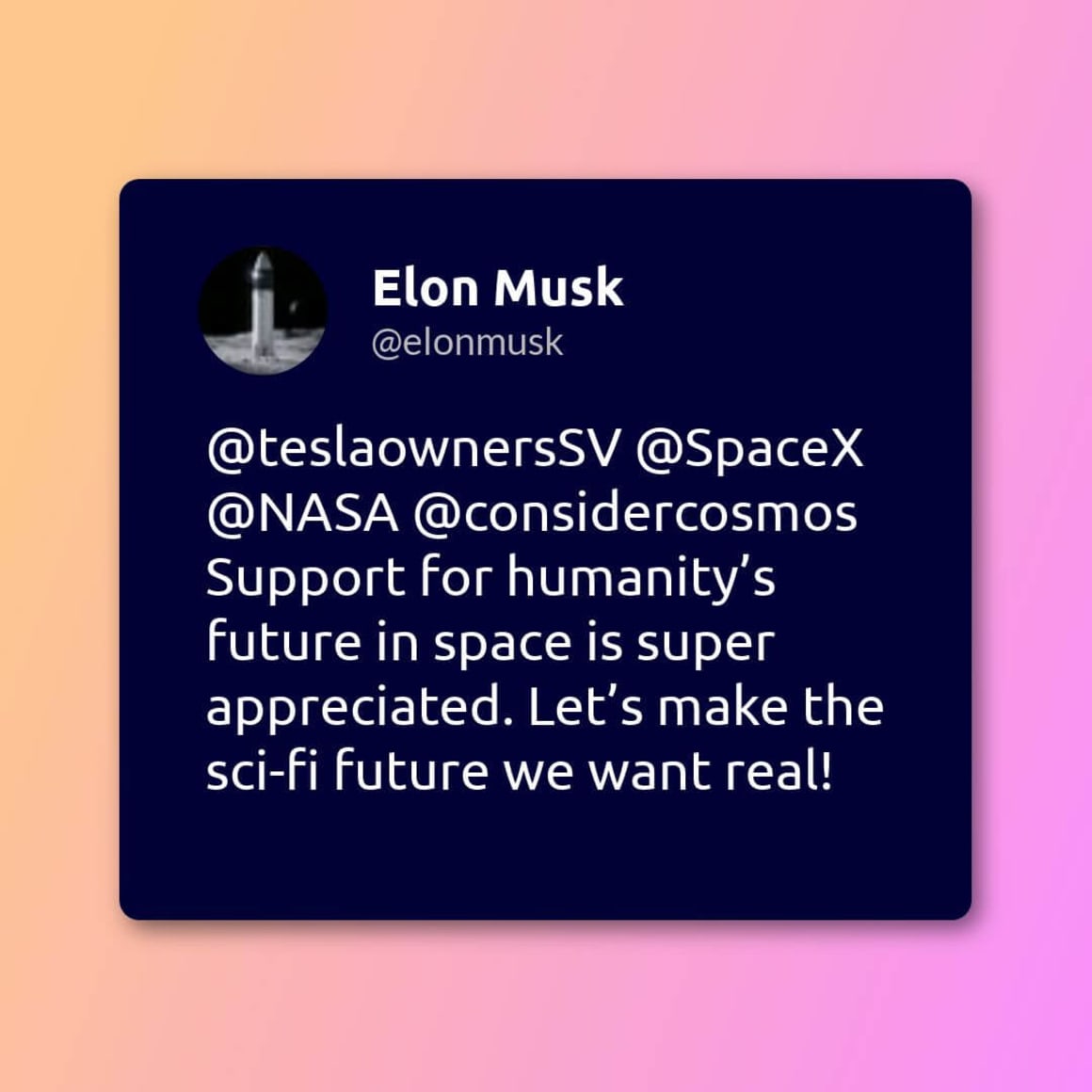 And we're done!
Awesome! Now you can turn on your zap and every time Elon Musk Tweets an image will be created - feel free to add an additional step to post the image of Elon Musks tweet to Instagram, Slack, or Telegram.